What's all this fuss about power line (mains) frequency, anyhow? Is there really a difference, and does any of it matter?
The answer to both questions above is a resounding YES. Mains power line frequency matters–a lot. And what's scary is that most people do not know that it matters, or why. And, learning the hard way can be VERY expensive, damaging and painful. Wouldn't it be better to know ahead of time what the issues are going to be when you are traveling, relocating or purchasing/shipping electrical equipment from elsewhere in the world, so that you can be prepared?
Let's start from the beginning. What is mains power line frequency?
Frequency is the number of times that the electric current switches polarity per second, expressed in a standard called Hertz, or abbreviated Hz. On electronics with motors that turn or vibrate, mains power line frequency will determine the speed at which they operate. Some devices will indicate 50/60Hz, which means that device can operate at either 50Hz or 60Hz and perform well. However, many devices are designed for only 50Hz or only 60Hz, but not both.

As you can see from the above diagram, 50Hz and 60Hz are very different. 60Hz alternates between polarities much faster than 50Hz, so things which depend on this frequency will run faster at 60Hz than at 50Hz. As an example, synchronous clocks (the vast majority of mechanical electric clocks) depend critically on the mains power line frequency. In fact, the accuracy of the clock DEPENDS on the accuracy of the mains power line frequency. A 60Hz clock operated at 50Hz will lose 10 minutes per hour! That doesn't make for a very useful clock. The converse is also true. A 50Hz clock (say, from England) operating on 60Hz mains power line will run 12 minutes fast per hour. Either way, if the mains power line frequency used to power a clock is not the frequency it was designed for, the clock will be of no use.
There are other very important examples. One that we run into quite often is audio turntables and tape players–anything with an AC operated synchronous motor. A turntable designed for use in Germany, for example, where mains frequency is 50Hz, will operate too fast if brought over to the USA and powered by 60Hz mains power. The pitch will be fast by 20% which is extremely noticeable. Many people can hear differences in pitch of 1%, and there are those who can detect changes even more subtle. So, 20% is more than just extremely noticeable–it's virtually unusable.
We run into many other examples. Many Hammond organs used in professional bands will run out of tune if the frequency is not exactly 60Hz. Can you imagine how far off it would be if operated at 50Hz? Many are operated on stages constructed for a particular performance, away from a mains power line source, where portable generators are used to create the power for the stage equipment. The frequency depends on the speed of the engine driving the generator, and this will invariably drift. It drives musicians crazy.
There are other issues we have to worry about when we operate equipment at the wrong frequency other than the speed issue. Even small motors–and for sure many large motors–are designed to operate cool and reliably on a specific frequency. If the wrong frequency is used, the motor may overheat and burn up eventually. Since it doesn't happen right away, we often think we need to repair the device and all will be fine. But if the same kind of motor is used as a replacement, we will burn that motor up eventually as well. We hear about this on many 120V AC, 50Hz islands such as Jamaica and Barbados where 120V AC, 60Hz appliances are often imported without regard for frequency.
As a reminder, the way the world is divided with respect to Frequency is as follows:
North America: 60Hz
Rest of the World: 50Hz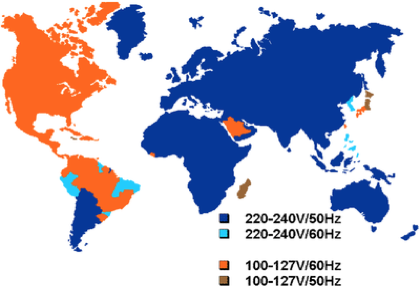 However, some exceptions exist. Taiwan is 60Hz, as is Venezuela, Ecuador and Colombia. Half of Japan is 50Hz and the other half is 60Hz. And of course, as stated above, many islands in the Caribbean (and elsewhere) will have mains power line at 120V AC at 50Hz. So it is always prudent to check if you are traveling or relocating and especially if you are shipping electrical appliances or other devices there.
As a general rule, devices that have turning or vibrating motors may have frequency sensitivity. These types of appliances and equipment when used at the wrong frequency will emit noise, buzz, play out of tune, have timekeeping problems, or eventually burn up and fail. This is important, so we will restate: devices with motors may malfunction as well as overheat if operated from the wrong frequency.
So you can already see that for many devices, we need a way to convert frequency from 50Hz to 60Hz, or from 60Hz to 50Hz. We need a frequency changer or frequency converter. If we are in a country where the mains frequency is 50Hz, and we wish to power a device which was designed for 60Hz, we need something that can change that frequency to what we need. The solution is to procure a frequency (Hz) converter with the proper power (Watts).
Another type of electronic device that suffers from being operated at the wrong frequency is called a transformer. For our purposes here, these are usually smaller devices, capable of handling under 1000 watts or so. They are also a simpler device, meant for "transforming" one voltage (say, 230V AC ) into another voltage (typically, 115V AC). They do this in the same electromagnetic manner similar to the way a motor works, except there are no moving parts. Therefore, they can be sensitive to frequency much like a motor is.
Keep in mind too, that a transformer ONLY converts voltage. A transformer cannot change frequency.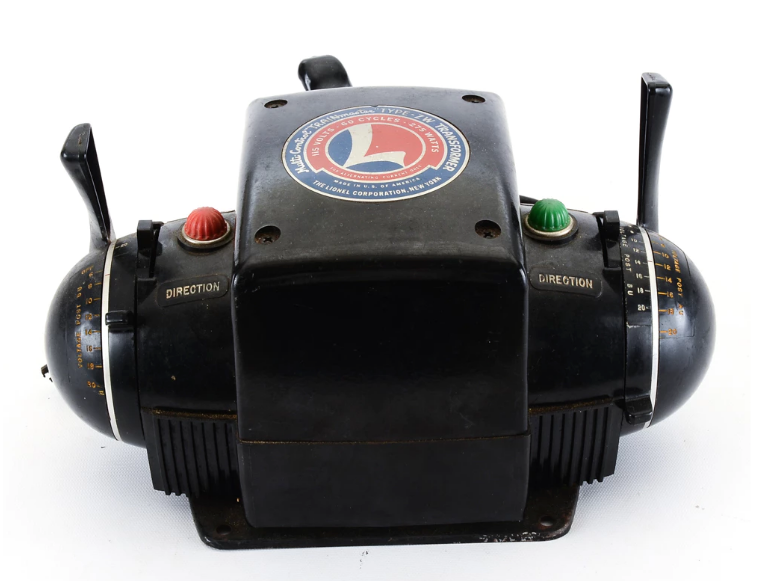 This leads us to our next example, a model railroad train transformer designed for use in the United States. These will typically have a 115V AC 60Hz power requirement. If the system's train transformer is run in Europe with a step-down transformer alone (converting only voltage from 230V to 115V AC at a frequency of 50 Hz), it may not operate as intended. The transformer, when operated at the lower frequency may begin to "saturate" and when it does, it may very seriously overheat. To compensate for this, it's often recommended that the voltage into the train transformer be lowered perhaps 20% (to about 95V AC or so). Unfortunately, this leaves insufficient power to drive the locomotive and accessories, leading to numerous malfunctions. If this recommendation is ignored, eventually the transformer may overheat due to operating at 50Hz instead of 60Hz. The step-down transformer alone, which only converts voltage, will be insufficient.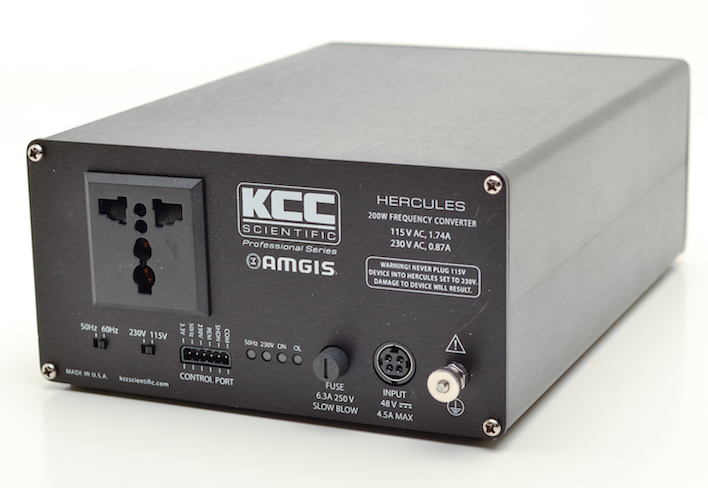 The above are all great examples of where KCC Scientific frequency converters can really help. Because KCC Scientific products can provide identical power conditions available in the USA (115V AC at 60Hz), the train transformer will work exactly as if it is being used in the USA, regardless of where in the world you choose to use it. Can you imagine? It's like having a miniature power plant in your home, business, or store, right next to your model railroad, audio, or even industrial equipment setup! Any issue with incorrect or mismatched mains vanishes when these frequency converters are used! For model railroad and demanding audio applications, most folks prefer either Thor or Hercules. But we have other products as well, for lower power applications. The choice will depend on how much wattage your system needs–it's that simple.
For solutions visit KCC Scientific LLC and explore the products.