Teri Reindel, March 17, 2020
Power of the Human Spirit
During this unprecedented pandemic of COVID-19 we are witness to the power of universal connection; that is, the power of the human spirit.  
Contrary to some reports, all of us worldwide have responded in some way to the potential transmission of the novel virus COVID-19.  On the down side, this connectedness has led to the worldwide transmission of the bug.  On the positive side, this connectedness has given us an ability to collectively respond to the threat. Given that we have never undertaken this type of worldwide human response, it has not been completely smooth.  Let's review the extraordinary efforts in thwarting the virus at different levels of human connection.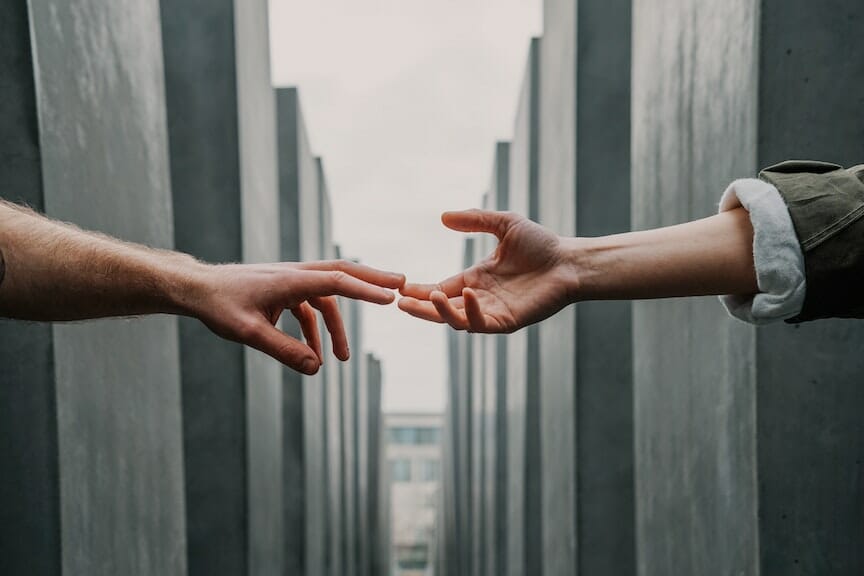 Worldwide Connection
Connectedness led to the scientific and government collaboration worldwide for the identification of COVID-19. The quick sharing by China of the DNA sequencing to international experts rapidly led to a specific COVID-19 test.
Jan 7, 2020:  COVID-19 identified (does NOT mean that it was not busy spreading before this date)
Jan 12, 2020:  COVID-19 DNA sequences shared
Jan 13, 2020:  First test devised
https://medium.com/@tomaspueyo/coronavirus-act-today-or-people-will-die-f4d3d9cd99ca
With collaboration of the worldwide community, the speed of development of the COVID-19 test was as unprecedented as the pandemic itself.
The public health response determines the direction and severity of each phase of the pandemic.
Connectedness is continuing to keep us all apprised as to the minute-by-minute transmission and locations of COVID-19 enabling us all to respond quickly and appropriately to protect our community and ourselves, and to "flatten the curve."
https://www.washingtonpost.com/graphics/2020/world/corona-simulator/?fbclid=IwAR3GHdDTwRuJ_5Xi5XQsXeu7YhdDBPizlw2tygmIzfTeERgBvpSrNFogJoI&utm_campaign=wp_main&utm_medium=social&utm_source=facebook
Civic Duty and Connection
Connectedness has led to an increase in civic duty. Today folks are acting as if they could transmit the virus themselves, despite not having any symptoms. Further, because many people have tested positive for COVID-19 without an explanation for its transmission, we all must continue to "act as if we already have" the virus.  This includes social distancing, 6 feet from others, staying or working at home, not indulging in any unnecessary travel, limiting outings and washing our hands carefully and often. Consideration and care has gone further with individuals having a consciousness of the elderly and the compromised in their surroundings. Neighborhoods are banding together to serve the poor with more food and money donations. Connection through neighborhood social media groups have enabled folks to share updated information, prepare and demonstrate care on a local level.
The collective behavior, collective care and concern for fellow humans are all examples of the power of connection.
Power of Connection at KCC Scientific LLC
Here at KCC Scientific we are on a mission of connection as well. We connect folks to the things they need and value by enabling a virtual universal power grid through our voltage and frequency converters.  We connect individuals to valued devices that support self-care. Our converters enable use of laboratory equipment where it needs to be operated, regardless of where it was designed to be used. Also, these products enable connection to those devices that make us happier and more comfortable, especially in these times.
While we are all doing what we can in our worldwide attempt to flatten the COVID-19 virus curve, KCC Scientific LLC is still shipping worldwide.
 If we can assist you in determining how to power your valued electronics anywhere in the world, please contact us here:
https://www.kccscientific.com/contact/
Stay Safe and Stay Healthy!
— from KCC Scientific LLC