About KCC Scientific.  Our engineers, scientists, and partners have been developing highly sophisticated electronic solutions for instrumentation, consumer, oil and gas, as well as photonic applications for many decades.  Our experience, insight, and attention to detail have given way to the products you'll now find on this website.  We take great pride in offering innovative, high-precision, reliable products at an economical price.
Our Philosophies.  Like you, we don't appreciate having to pay for features and capabilities we'll never use.  So we have taken the "lean" approach to our products, giving you what you will need to cleanly power your device anywhere in the world, without unnecessary features.  All of our products are painstakingly designed and fabricated in the USA, shipped direct from our Broomfield, Colorado location.
If you could make the measurements and observe the waveforms coming out of other products in the marketplace claiming to do voltage and frequency conversion, you would realize why we are so proud of our products.  We offer clean, pure, accurate sine wave power to our customer's devices, free of ugly spikes, distorted and unrecognizable waveforms, or so-called quasi square waves.  These artifacts have unpredictable consequences, including catastrophic damage to both the converters and the devices they are powering.
Every one of our converters is powered by a fully certified and safe wall adapter.  We wouldn't have it any other way.  Budget import products on the market should take notice.  None we have found have any safety certifications!
To learn more about applications, please don't forget to visit our blog.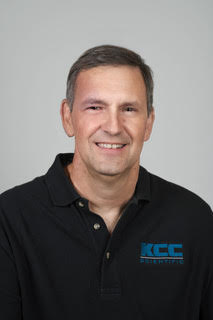 Ken Reindel
President of KCC Scientific LLC
Ken Reindel, President of KCC Scientific LLC, has been involved in the Test and Measurement Industry for over 40 years.  He has worked at companies known for state of the art measurements technology, such as Keithley and National Instruments.  Ken is a master at product ideation and development in numerous high-tech electronic, electro-mechanical and electro-optic fields. His efforts include producing many successful, manufacturable products, which serve critical customer applications.
He has been responsible for developing technologies used to build world-class instruments, ranging from Keithley's Model 580 micro-ohmmeter to National Instruments' first 6 ½ digit digital multimeter, PXI-grade power supplies, and source-measure units.
He holds several patents and rewards and has also been responsible for the technical development of many young engineers in his role as a technical lead at various companies.
Links to more videos in the Ken Explains series on YouTube
The #RMAF2019 Seminars are Sponsored by EnjoyTheMusic.com
Ken demonstrates the variability of frequency in the mains power line and how to address it.