About our Voltage and Frequency Converters
KCC Voltage and Frequency Converters will cleanly and accurately power any device up to 1000 watts. KCC Scientific products connect you to your valued electronics anywhere in the world!
No other products in the world provide affordable, precise voltage AND frequency conversion, with a clean sine wave output. KCC Scientific's philosophy is to assure that customers have a rugged and reliable power line converter for their 50Hz products in 60Hz countries, or for their 60Hz products in 50Hz countries. All of KCC voltage and frequency converters are ultra-high precision, with .0002 frequency accuracy.
Our frequency converters also provide the voltage conversion you need. They are an excellent alternative to large, noisy transformers.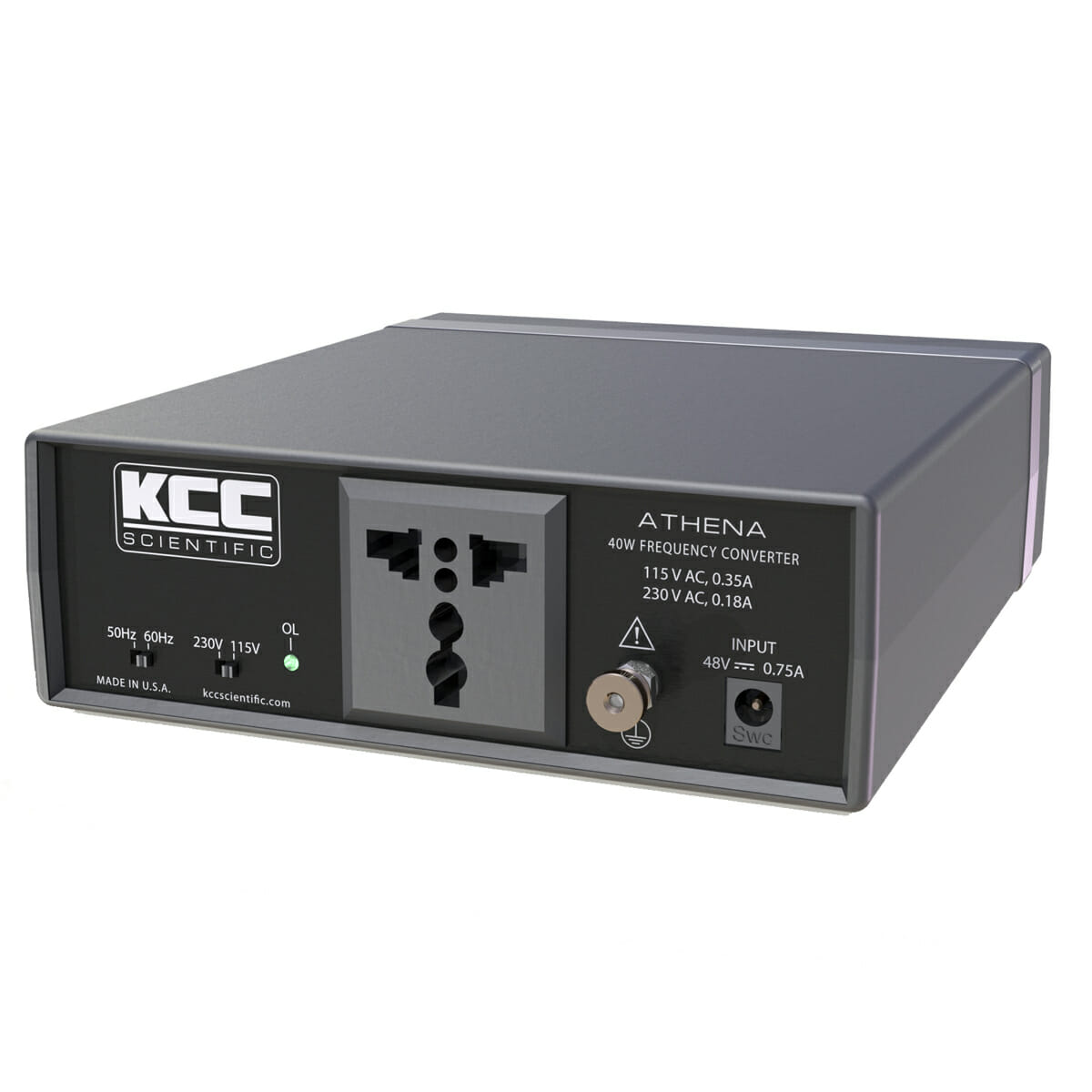 The Technology Behind Our Converters
All of our products are powered by high-quality toroidal transformers, designed to be safe and silent. Driven by a digitally synthesized sine wave and delivered through a novel Class D power amplifier, all of our products provide clean sine wave output to assure that your device operates as it should. These products are designed for full time duty. They do not overheat and do not require any noisy fans for cooling.